Ymor - a company built on a unique application monitoring technology and a fully managed service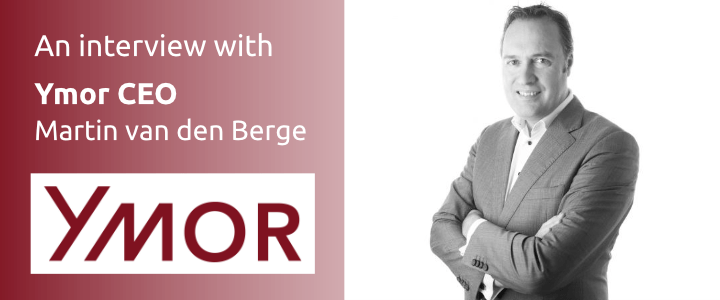 At AP we love partnering with innovative companies, and are really pleased to introduce you to Ymor, and their CEO, Martin van den Berge. Martin started Ymor back in 2003, and has built a business with a fantastic reputation and a market leading position in Holland and Scandinavia. With over 200 customers, they provide a detailed view of performance and availability for 1000's of business applications across almost any technology. The majority of these customers use a combination of Ymor's own solution Ymonitor combined with industry leading solutions including AppDynamics and Nexthink, and WebTuna from AP. When Martin is not busy leading Ymor, he loves Motorsport and this year has competed in several 24 hour races!
We hope you enjoy reading about Ymor and even consider how it might be able to help you.
Here is a link to a blog post we wrote about Ymonitor Synthetic monitoring for ANY application
In Martin's own words:
Why is Ymor unique?
"I would say it's the unique way we combine internally developed and best of breed application monitoring technologies and offer these as a fully managed service for our customers.
We do everything we can to take the pain out of implementing Application Performance Monitoring (APM) technologies, so that our customers can focus on their core business. They rely on us to support them day-to-day by continually checking that their key applications are performing for any mix of internal users and external customers.
Over the years we have monitored so many different types of application and technologies we are confident we can handle almost anything our customers ask us to do."
What would customers say about Ymor?
"That's a great question and one I think about a lot. Over the past 14 years we have built many long term partnerships with our customers across most industry sectors. The feedback I hear, is that Ymor is seen as a trusted and pragmatic company that is flexible and refreshing to deal with. I think our reputation has been built by our open approach and willingness to evolve our products and services as customer demands and technologies change. We will keep listening to our customers and continually look for innovative way to solve their biggest problems."
What would your customers say about Ymonitor?
"I think they would say that they appreciate the flexibility to test any type of application, no matter what the technology. This could be a Windows application such as Outlook, or SAP being delivered via Citrix XenApp. Or, you could have a legacy application using some less modern technologies. Ymonitor can even test IVR systems used in call centres.
Ymonitor allows you to combine key information from multiple monitoring solutions such as AppDynamics or WebTuna with other sources of data including Ymonitor's own very robust and reliable synthetic transaction tests. This allows Ymonitor to provide:
Synthetic Transactions - for any application
Dashboards - combining information from multiple monitoring tools
Alerting - on availability and performance
Flexible Reporting - including automated KPI and SLA tracking
Process Monitoring - tracking the successful completion of critical batch or other processes
The result is a 360 degree view of your business applications and how they are performing for your users."
Future plans?
"Having built a strong business and reputation in the Dutch market over the past 14 years, as the go-to company for application performance monitoring, we are now expanding internationally.
With the recent acquisition of Avenida in Denmark and the new partnership with Application Performance in the UK, our plans are going well."
Why partner with AP?
"The team at AP speak our language as they really understand the APM world, having been involved from the very early days. They blend together a mix of their own software products such as WebTuna, with industry leading solutions and services to ensure customers get what they need. So, as we look to expand internationally and target the UK for Ymonitor, AP is the natural choice."
Why WebTuna?
"WebTuna is a perfect fit with Ymonitor, as it adds continuous and very detailed, real-time end-user monitoring for web applications. Combining real-user monitoring and synthetic user monitoring gives you the best of both worlds, providing companies with the perfect way to continuously track how the users experience web applications.
We have been impressed with how easy it is to deploy and manage WebTuna, as well as its unique ability to store a complete picture of performance and application usage for all users without losing any detail for over a year. This means you can always see the true picture of your users' experience of your applications at any time, and avoid having to rely on averages and summaries that most other End User Monitoring (EUM) products provide. Our plan is to more tightly integrate WebTuna with Ymonitor in future releases and offer it to more and more of our customers."
For more information see www.ymor.com