AP and Ymor Announce a Strategic Partnership to Deliver best of breed Synthetic and Real user monitoring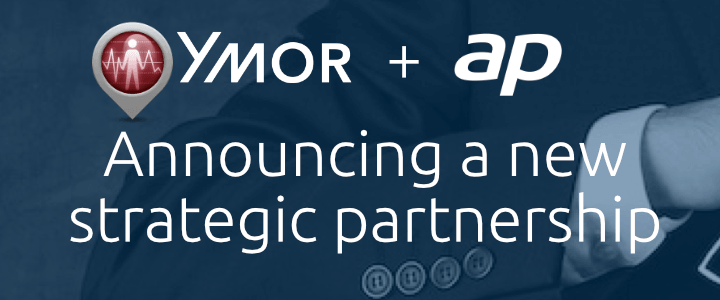 Joint vision for managing End User Experience
Ymor and Application Performance today announced a strategic partnership to help customers get the best possible view into their end user experience.
Bringing together Synthetic Monitoring and Real User Monitoring
The combination of AP's WebTuna real user monitoring solution with YMor's Ymonitor synthetic monitoring solution gives customers the ability to track both the performance delivered to actual end users as well as the baseline performance and availability of critical applications and services.
About Ymonitor
Here are just some of the reasons we like Ymonitor.
It is synthetic monitoring for any application -  Ymonitor has the flexibility to test any type of application no matter what the technology. Whether you have a Windows application such as Outlook or SAP, a Mobile App, or an application delivered via Citrix XenApp, its performance and availability can be monitored.
It is a fully-managed service - Ymonitor is implemented as a fully managed service based on your particular requirements. This makes it easy to implement, maintain, and update, as your challenges and needs evolve. And no scripting up front and no ongoing maintenance of the scripts as your application changes.
It integrates multiple data sources - Ymonitor also allows you to combine key information from multiple monitoring solutions (including WebTuna and AppDynamics) and other sources of data. If something has an API or the data can be accessed programatically then it can be pulled into YMonitor.
It has flexible Dashboards and Reports - Ymonitor can create custom dashboards which combine information from multiple sources. And its Reports let you track KPIs and SLA compliance.
For more information see our recent article on Ymonitor.
About Ymor
Ymor are a Dutch company who help organisations gain insight into complex IT environments. They are an independent specialist in IT Operations Analytics and have their own Ymonitor solution which can do synthetic monitoring for any kind of application. They enable companies to proactively control their IT, which results in maximum performance, availability, security and agility.
"It is my pleasure to announce that Application Performance are now working together with Ymor and their Ymonitor solution. Ymor are a very similar company to AP in many ways and there is a natural synergy with both companies known for their strength in end user experience monitoring and in-depth insights into complex IT systems" said Russell Luke, co-founder and Managing Director at Application Performance Ltd.
"Ymonitor approach to Synthetic Monitoring goes beyond anything we have seen in other products. While many synthetic monitoring products are limited to browser based applications, Ymonitor can run synthetic transactions against Windows apps, Mobile apps, Citrix apps and more" said Mick McGuinness, co-founder and Technical Director at Application Performance Ltd.
Have any questions? Contact us at info@applicationperformance.com