A brief history of Application Performance Management (APM)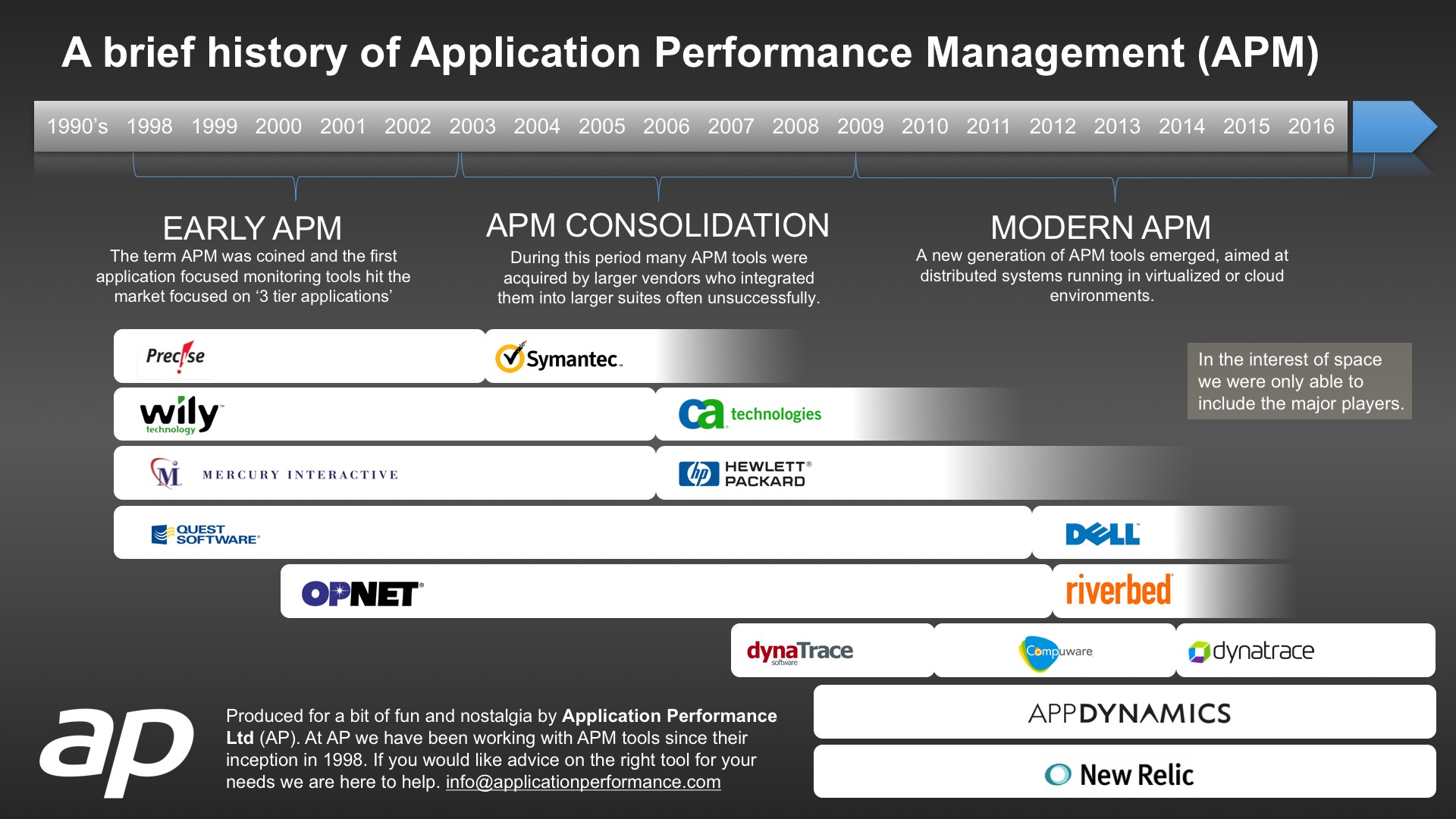 The graphic below looks back at the history of Application Performance Management. Starting from the late 90's when the first solutions started to appear, such as Precise, Wily, Mecury Interactive and Quest (Precise Software is where my co-founders and I started our journey in APM). Around 2008 the new generation of APM solution such as DynaTrace, AppDynamics and New Relic emerged to tackle the new challenges of modern architectures.
Who will be next?
The current 3 leaders of AppDynamics, New Relic and DynaTrace will continue to dominate for some time as long as they continue to innovate. But as with every industry these days, there is always scope for disruption and new companies could come to the forefront, even new companies that don't even exist yet!
What is the future of APM?
More Big Data? More machine learning and articifical intelligence? Automatic recommendations? Automated remediations? Could software one day analyse and interpret our APM data and automate the fix without any human intervention? Look out for our upcoming blog post on the Future of APM. You can subscribe to our blog using the form to the right so you get the news straight to your inbox.
Call us to discuss what the right APM solution is for you.