UK OUG Webinar - May 2019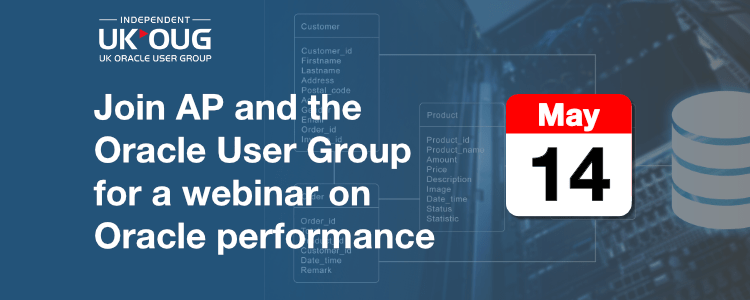 Martin Pinner of Application Performance will be presenting a webinar, hosted by the UK Oracle User Group, discussing Oracle's database performance toolsets, and why they may not be the best way to manage your Oracle database performance.  Join us on the 14th May at 11:00 BST; put the date in your diary now! 
Martin takes a whistle-stop tour through Oracle's existing database performance tools, and considers the benefits and challenges of each toolset. He then examines how an organisation running databases with both Standard, and Enterprise Edition can adopt a  standardised approach.  DBTao is introduced as a means to automate performance improvement regardless of which tools you currently use.
Sign up for the webinar here. Or If you can't make the webinar but are still interested to know more about improving your Oracle database performance, then please contact us here, and we can have a chat, with no pressure. 
Event Details
Webinar
14th May, 11:00 BST