Turbonomic 6.0 Webinar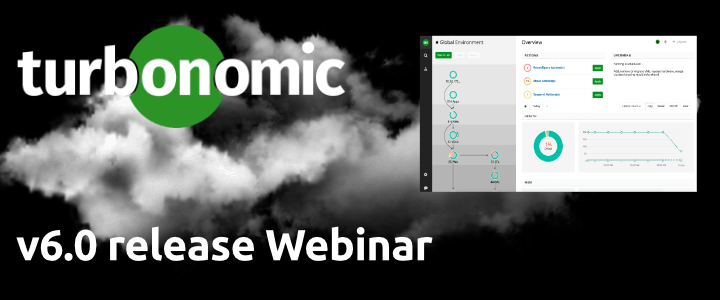 Join the Turbonomic v6.0 Release Webinar
On September 27th, Turbonomic announced major advancements to their hybrid cloud management platform with Turbonomic 6.0, enabling customers to confidently accelerate their journey to a hybrid cloud model.
Turbonomic had recently extended its platform's on-premises capabilities with support for Amazon Web Services (AWS) and Microsoft Azure public cloud environments. With Turbonomic 6.0, they are going beyond compute and expanding their support of the public cloud stack, as well as introducing many other new features to deliver the most comprehensive public cloud management experience.
Join this 30 minute webinar to get:
An in-depth look and demo of the platform's new capabilities.
15 minutes Q&A session to voice any questions, concerns, and feedback.
Date : 4th October 2017 Time : 4pm UK Presenter: ** Eric Wright** Technology Evangelist