OverOps Reliability Dashboards Deepen Code-Level Visibility Across the Entire SDLC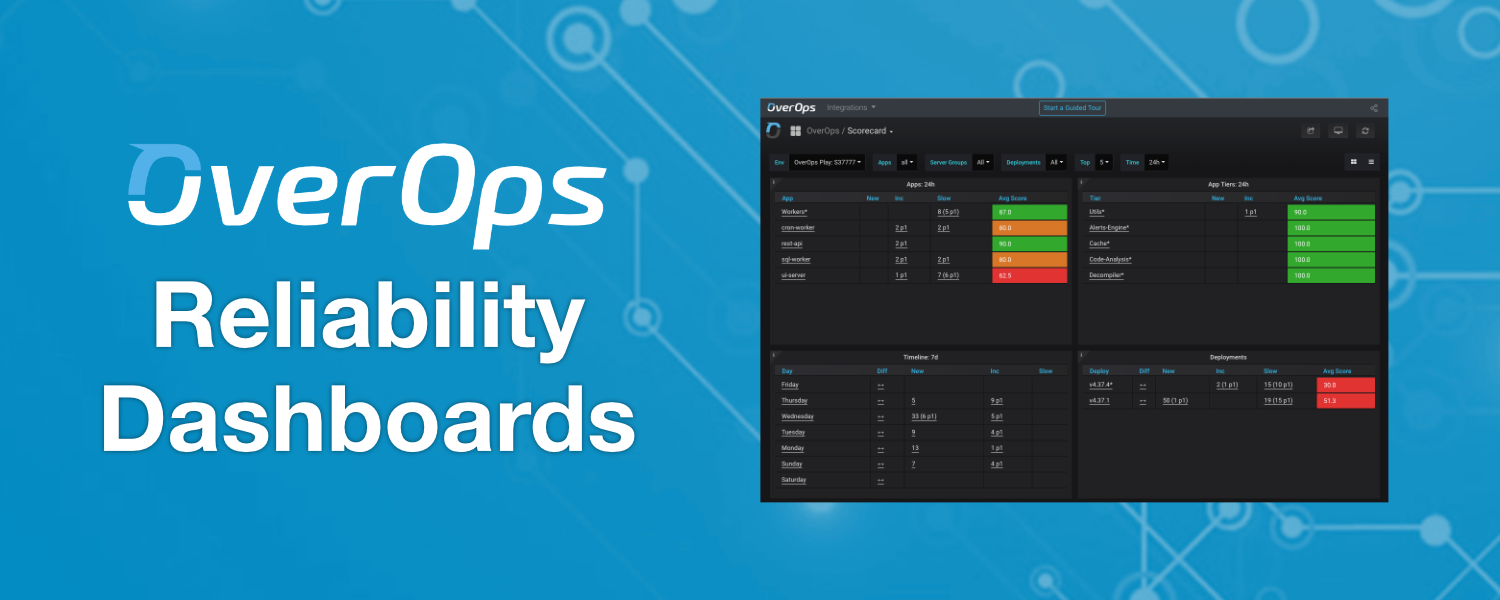 OverOps recently announced their new Reliability Scoring capabilities. With this new release, enterprises have deeper visibility in both pre-production and production environments and can automatically identify and prioritise anomalies to stop bad code from being promoted to production.
The new, out-of-the-box dashboards include:
Reliability Scorecards and Release Certification
True Root Cause Drill-Down
Reliability Trends Over Time
Watch a demo now
If you would like to find out more about OverOps reliability dashboards, then go tohttp://www.applicationperformance.com/overops/, or if you'd like to talk to one of the team here at AP then please get in touch, we would love to hear from you.