OverOps Named a 2017 Cool Vendor in Performance Analysis By Gartner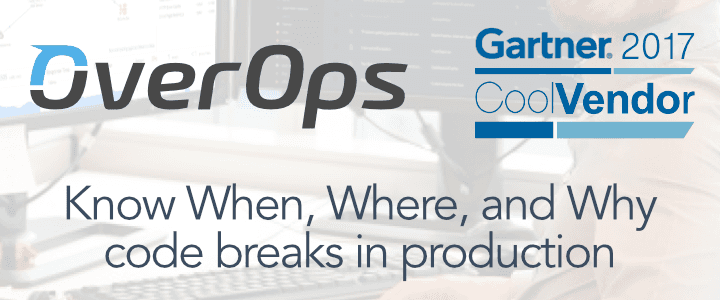 We're excited to announce that our partner OverOps has been chosen by Gartner to be one of the 2017 Gartner Cool Vendors in Performance Analysis!  Out of over 2,000 developer tools, OverOps was chosen as one of the top five.
As a reminder, OverOps tells you When, Where, and Why code breaks in production.
What this means for your team and business:
Never manually reproduce production errors again.
Focus on innovating instead of troubleshooting errors.
Catch application errors before your users complain. Every. Single. Time.
Companies like Comcast, Fox, Zynga, and Intuit are already using OverOps to cut down the time it takes to resolve production errors by 90%.
Why not get started now with a free trial or contact us to discuss in more detail.