Nexthink V6.10 is Here!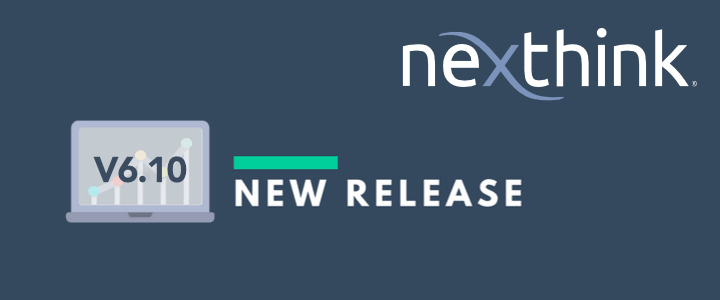 This latest release brings end-user feedback to new heights! The End-user Feedback module offers a simple yet effective method for gathering direct feedback from end users. It gives you both the qualitative and quantitative data necessary to improve visibility, reduce costs and increase business, and end-user productivity.
The End-user Feedback module now offers you the ability to customize and brand your messages. Studies show that by using simple and friendly language, including human elements like a picture and a name, your user engagement can increase.
With these new customisable elements, you can dramatically improve response rates and help establish a healthy and productive communication line between you and your users. Stop trying to extrapolate, emulate, or estimate what the end user sees, and use Nexthink's End-user Feedback module!
NEW! Branding campaigns:
Nexthink continues to enhance their recently released End-user Feedback module with the ability to now customise the branding of your campaigns. See the images above as an example.
NEW! More flexibility for published campaigns:
Even when carefully designing a campaign, it is possible to make mistakes. To let you remedy this, campaigns are now editable while in the published or retired states.