Nexthink for ServiceNow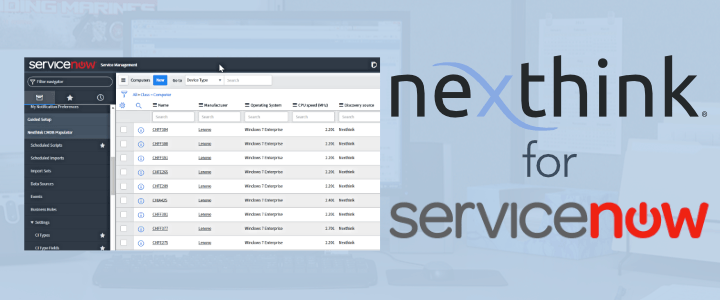 With the release of v6.10, Nexthink continues to improve its integration with ServiceNow. With Nexthink, the ServiceNow console is populated with real-time end-user analytics that improve incident management, problem management, and IT governance. This month, they are releasing a new version of their app for ServiceNow featuring CMDB integration. 
With this new version, Nexthink allows ServiceNow users to:
Automatically discover assets
Automatically discover software installed
Automatically discover services and their usage
And much more!
Finally get your CMDB working right by feeding it with data you can trust to change / improve user experience with IT.
To learn more watch the demo video