Join Rigor and AP for a web performance industry dinner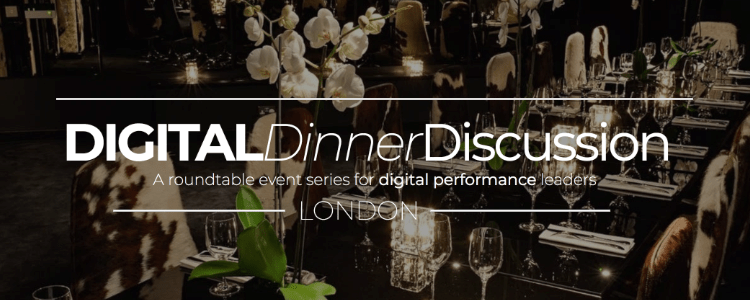 After the success of our last industry dinner in November 2018, we are pleased to hold another at Gaucho (City) London. We look forward to you joining the informal discussion about the latest web performance trends, share experiences with like-minded people and listen to a fascinating case study about how Specsavers are optimising performance to protect revenue.
Application Performance and Rigor look forward to welcoming you!
When
Thursday, 21st February, 2019 from 17:30 onwards.
Agenda
Our meals are relaxed and pressure free, and we take pride in how our past events have helped build conversations, helping share findings between like-minded professionals while nurturing the latest methodologies around web performance. To help provide guidance around timings, below is our current schedule:
17:30-18:00 – Arrival and drinks
18:00-19:00 – Introductions and networking
19:00 Dinner Presentation by Rigor

'Innovative ways Rigor customers are optimising website performance, at all stages of the lifecycle including the use of Continuous Integration' by Chapman Lever, Director of Alliances and Market Development

20:00 Dessert Presentation by Specsavers

'Specsavers' website performance challenges and how Rigor is helping to optimise performance and protect revenue' by Joshua Haddon , Global Head of Data Intelligence, SEO + Web Analytics

21:00 - Closing Remarks
Typical Attendees include:
This free event is open to leaders who value web performance, who may fit roles such as:
CIO / CTO
Head of Digital Experience
Digital Marketing Executives
Retail / eCommerce Leaders
DevOps Leaders
User Experience Professionals
Technical Managing Directors
Digital Development Professionals
Site Reliability Engineer
Where
The event is at the excellent Gaucho City Restaurant, in their private dining room with designer furnishings and cowhide fabrics creating the perfect environment to come together, talk about web performance while sharing some of their excellent Argentine food and drink.
Their address is:
Gaucho City Restaurant
1 Bell Inn Yard
London
EC3V 0BL
Click here to see their location on Google Maps.
We'd love to see on the 21st, and if you'd like to attend, then please register now. If you are unable to make it, but would like to find out more about how we can help you with website performance, then please contact us here and we can get in touch.
Or of course, to whet your appetite, why not run a free performance optimisation report against your own website, by clicking here.