AppDynamics launches Business iQ at AppSphere 2016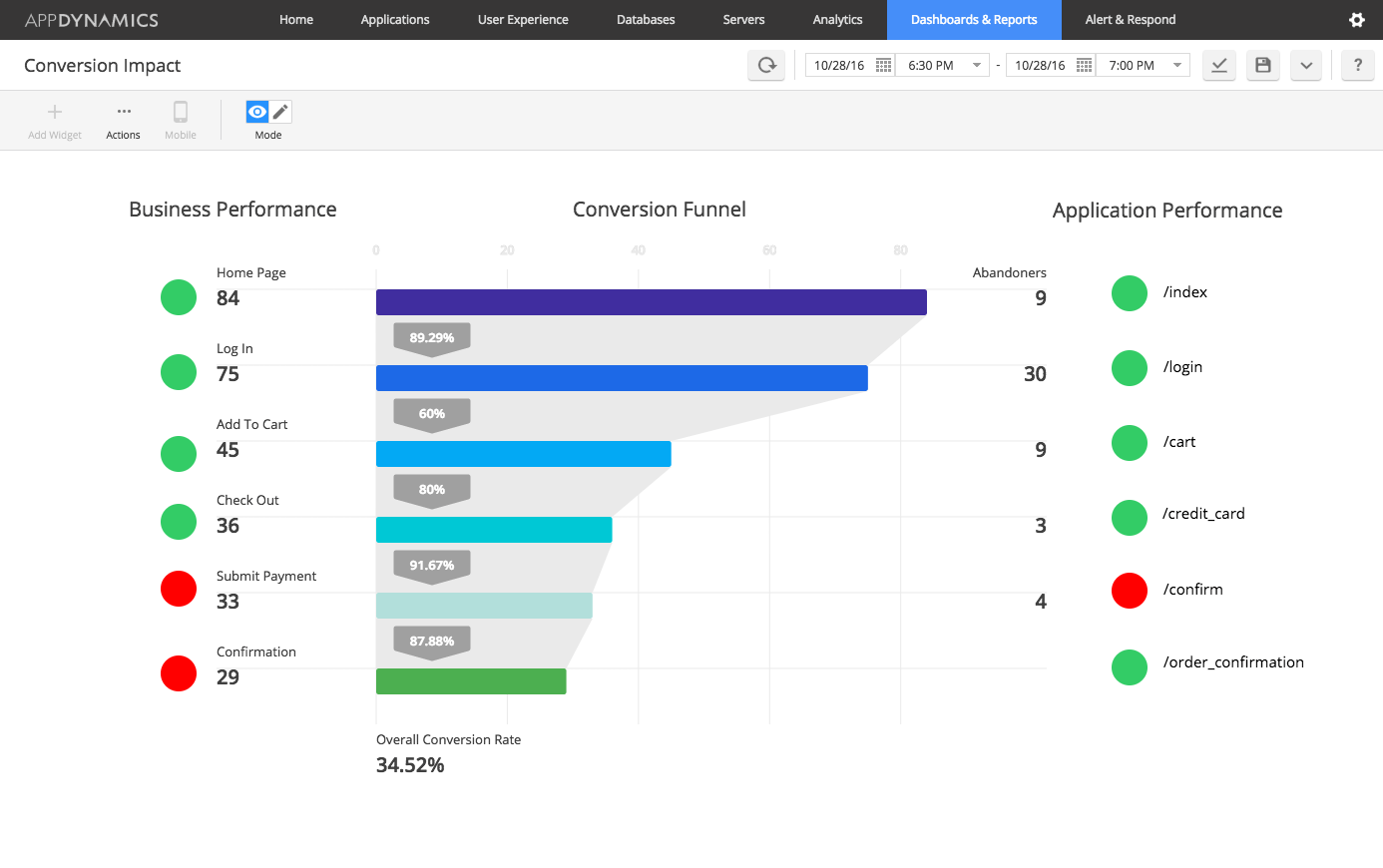 Last week at AppDynamics AppSphere we saw the launch of Business iQ. It allows customers to build new business-focused dashboards in order to achieve real-time business monitoring.
According to AppDynamics, digital transformation results in increased business velocity. It is therefore important to reduce the Mean Time to Business Awareness (MTBA). How did our last release affect conversion rates? When will we know if business outcomes have changed?
We can no longer rely on dashboards that update once or twice per day or even once or twice per hour. For critical software applications, reducing MTBA means knowing a problem exists within one or two minutes.
Real-Time Executive Dashboard
The on-stage demo showed examples of how Business iQ could keep track of business measures like Total Sales, Conversion rate or Orders Placed.
Bringing together Application Performance and Business Metrics Business iQ includes new visualisations such as the conversion funnel which allows business owners to see where potential customers are dropping off their site.  
In the example above you can see business performance on the left, which utilises multiple baselines to monitor the health of each stage of the user journey. On the right, we have baselines monitoring the performance of our key business transactions.
If application performance causes a decrease in business performance, it can fire notifications via email, SMS, Slack, or any other third-party service. Let us show you how AppDynamics reduces MTBA.
Try AppDynamics now FREE for 15 days.