AppDynamics adds ServiceNow integration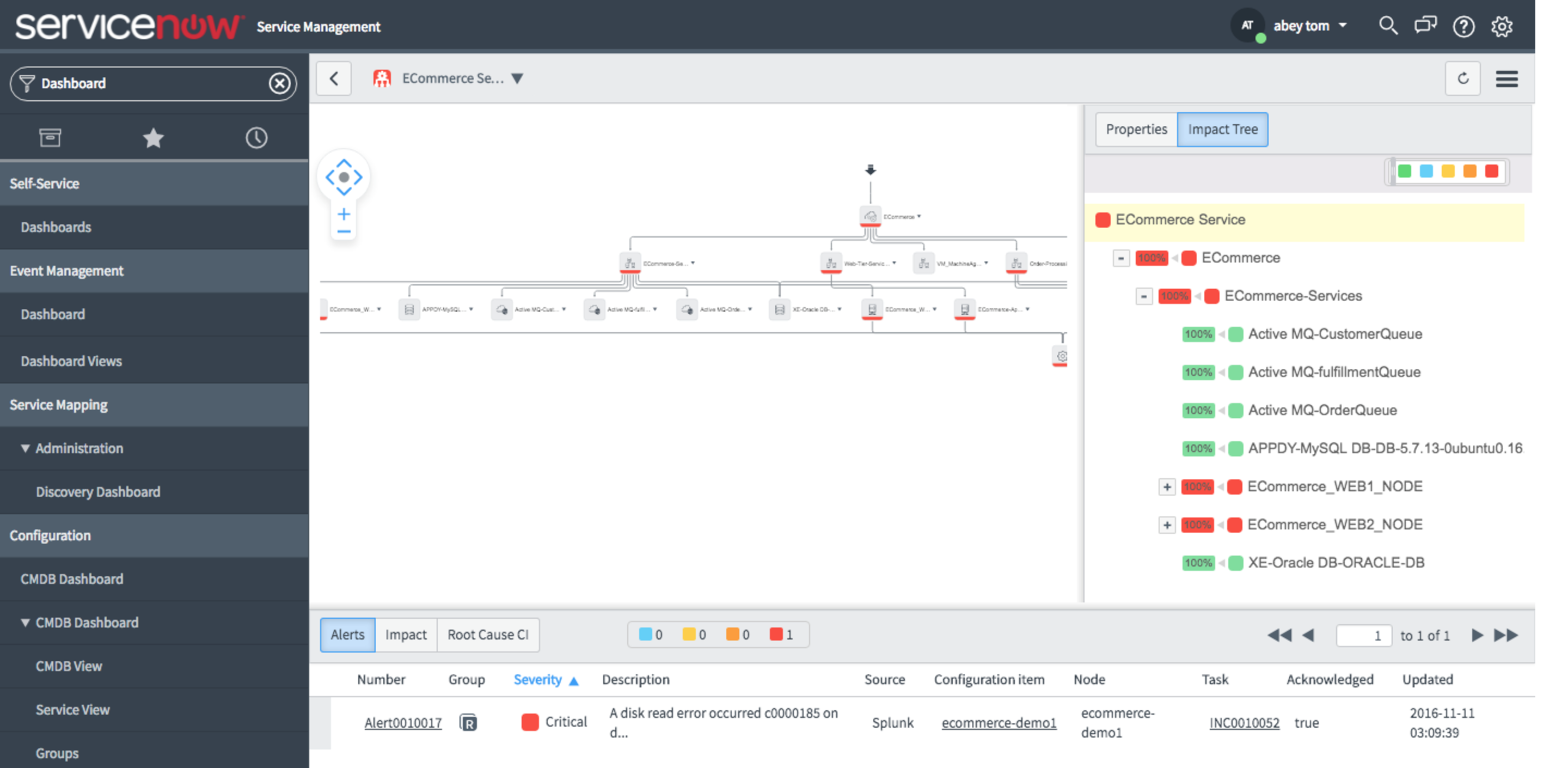 At AppSphere 2016, the AppDynamics annual global conference in Las Vegas last week, we learned about a new integration with ServiceNow. The ServiceNow App is available immediately to download from the the ServiceNow Store for FREE.
With this ServiceNow® App your instance will have the capabilities to have AppDynamics Map iQ data fed into ServiceNow®. You can then use this to correlate events within the Event Management component. You can also use this data to create incidents correlated back to the correct CI within Service Management.
"With the ServiceNow platform, enterprises can automate the way work gets done, delivering new levels of speed and cost efficiency", said Dan McGee, ServiceNow's Chief Operating Officer. "The AppDynamics integration to ServiceNow provides an even richer level of insight into application performance so IT can quickly get down to root cause fixes and maximize uptime."
"Enterprises are reconciling the need for velocity with the need for innovation at scale", AppDynamics Co-Founder Bhaskar Sunkara said. "At this intersection lies a growing network of connected and distributed applications essential to successfully delivering customer experiences. With AppDynamics for ServiceNow, companies can transform reactive to proactive responses by monitoring their application and business health services proactively to achieve exceptional uptime."
Try AppDynamics now FREE for 15 days.