What's happened to this blog?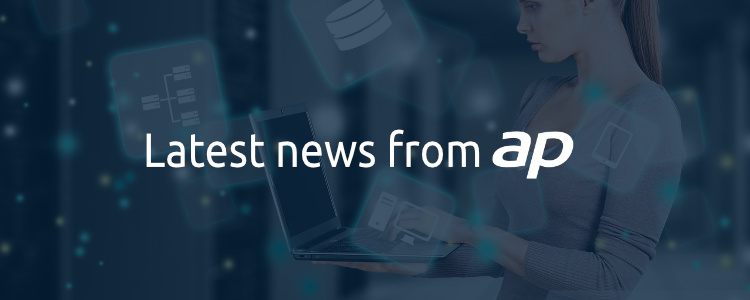 You may be wondering what's been happening at AP and why our blog here hasn't been updated in a while?
Well the good news is that AP is still going strong and we are still helping customers around the world to deliver faster more reliable applications to their end users.
Much of our focus these days is dedicated to building our own database monitoring solution, DBmarlin, so if you want to keep up to date with developments there, I suggest heading over to our new DBmarlin blog and registering for our monthly updates.
Those that have known us for a while, will remember we have a rich history in the database performance space over many years, so our new direction won't come as a big surprise.
A bit of history
For those that don't know the story behind AP, it all started in 1998. The 3 founders came together at Precise Software which started as a clever way to monitor Oracle databases and went on to become the first true end-to-end APM (Application Performance Management) solution.
This gave rise to Application Performance Ltd, founded with a belief that everyone deserves fast, reliable applications that deliver great user experiences.
Understanding that database performance is critical to the performance of applications, we set out in 2007 to launch DBTuna, a new type of database monitoring solution that measured the 'time spent in the database' to see the wait events, SQL statements, users, sessions and programs consuming the most time. The technology was eventually acquired by AppDynamics and remains to this day, one of the best database monitoring tools on the market.
Introducing DBmarlin
In March 2020, AP set out on a journey to create DBmarlin. Our goal was to build a new generation of database monitoring tool for modern database platforms, aimed at the new roles now needing insight into database performance and integrating with the tools and processes that modern teams utilise.
In order to achieve this we prioritised the following features:
Support for a wide range of databases - including cloud services (DBaaS from providers such as AWS, Azure and others) and NewSQL distributed databases such as CockroachDB.
Modern UI - to present the information in a clear way that could be understood by many roles, not just DBAs.
Actionable insights - so even those who are not database performance experts can get clear advice on how to resolve performance bottlenecks.
Metrics at 1-second granularity - so problems aren't missed or masked due to aggregation (a common problem with older tools).
Automatic change detection and impact analysis - for DB schema and parameters and an API to ingest external changes, since when things change, there is often an impact on performance.
API for integration with third-party tools - because no monitoring tool should exist in isolation. It needs to be part of a wider eco-system of tools and processes.
Our first year building DBmarlin was an interesting one, but it was just the beginning of a journey, to build the best database monitoring product on the market. At the time of writing we are about to release v1.10, our 10th monthly update, and we have lots more great ideas in the pipeline.
We are pouring all of our experience into making DBmarlin the best possible database performance and change monitoring solution it can be!
Join us on our new journey
If you want to join us on our journey then register for our new DBmarlin blog digest or follow us on Twitter or LinkedIn.