DBmarlin 1.5.1 released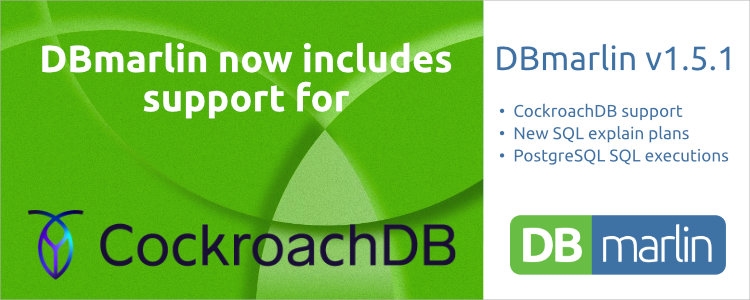 Version 1.5 is another landmark DBmarlin release with added support for CockroachDB as well as important additional features for SQL Server and Postgres, and some nice UI and host monitoring improvements that help all our customers.
If you've not heard about CockroachDB, it is a very scalable modern database technology built for the most demanding distributed cloud and microservices based applications. Importantly, as the name suggests, it is extremely hard to kill, whatever you throw at it.
DBmarlin for CockroachDB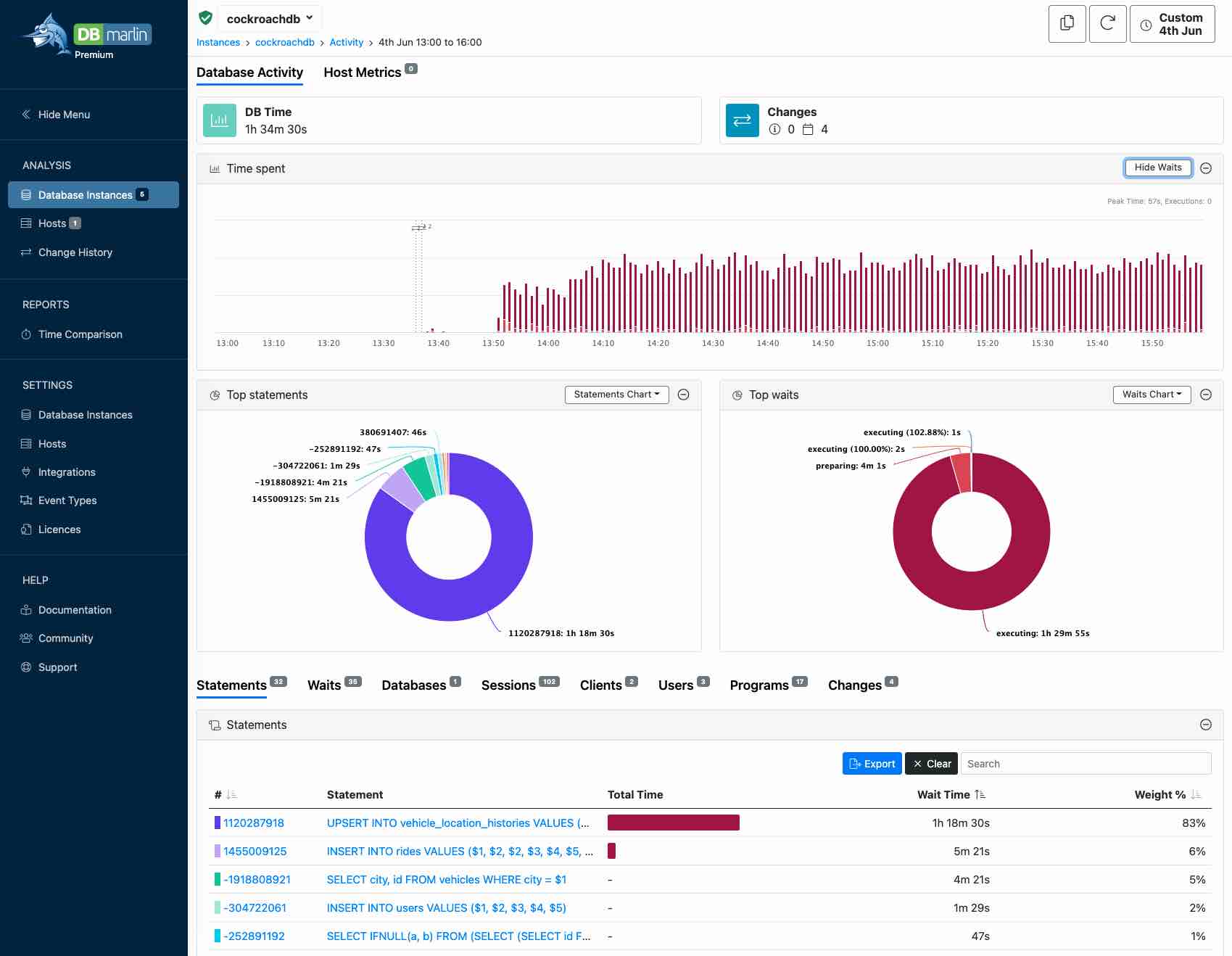 DBmarlin now has monitoring for CockroachDB clusters.
DBmarlin for Microsoft SQL Server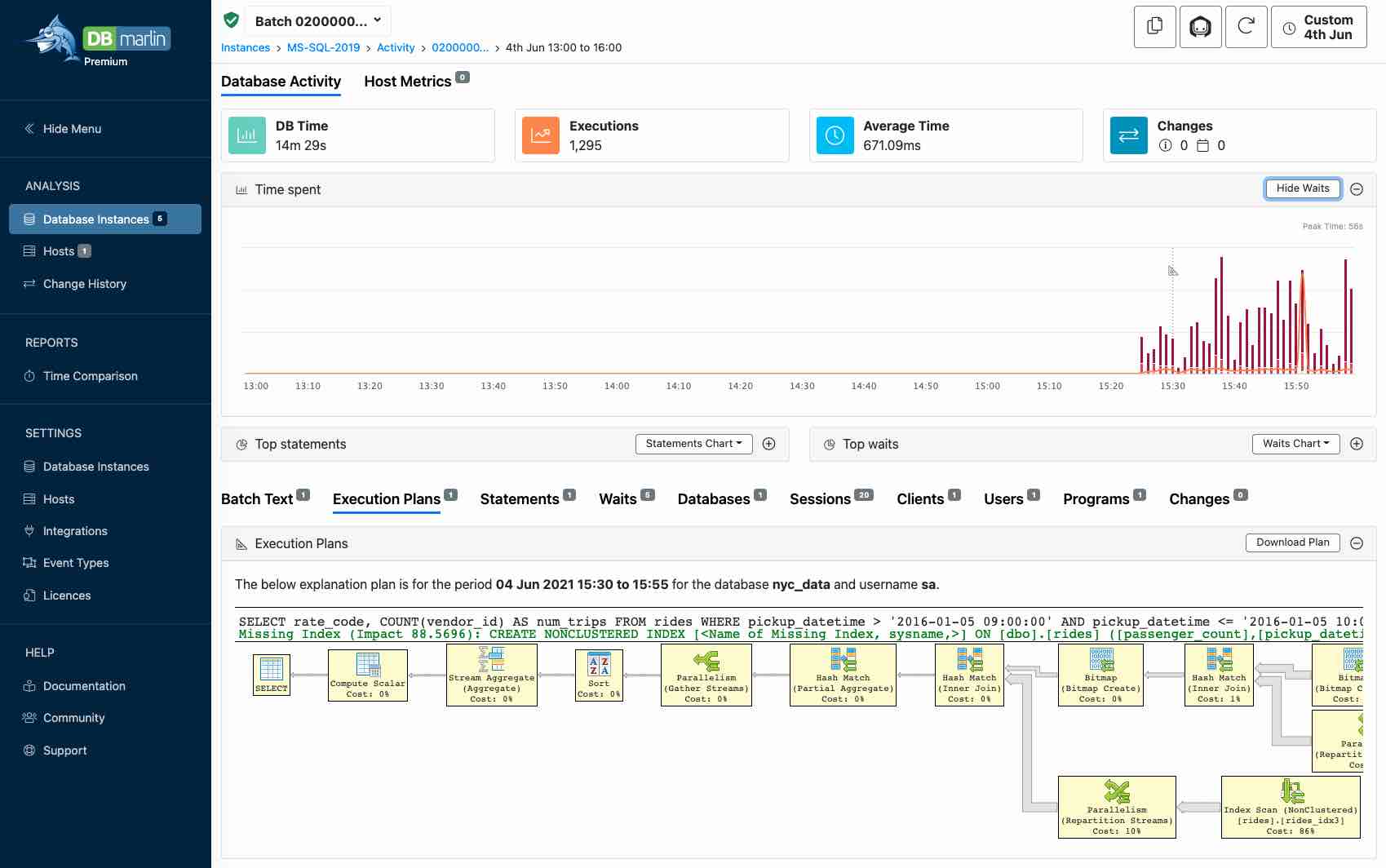 DBmarlin now has graphical plans for Batches in the style of Microsoft SQL Studio
DBmarlin for PostgreSQL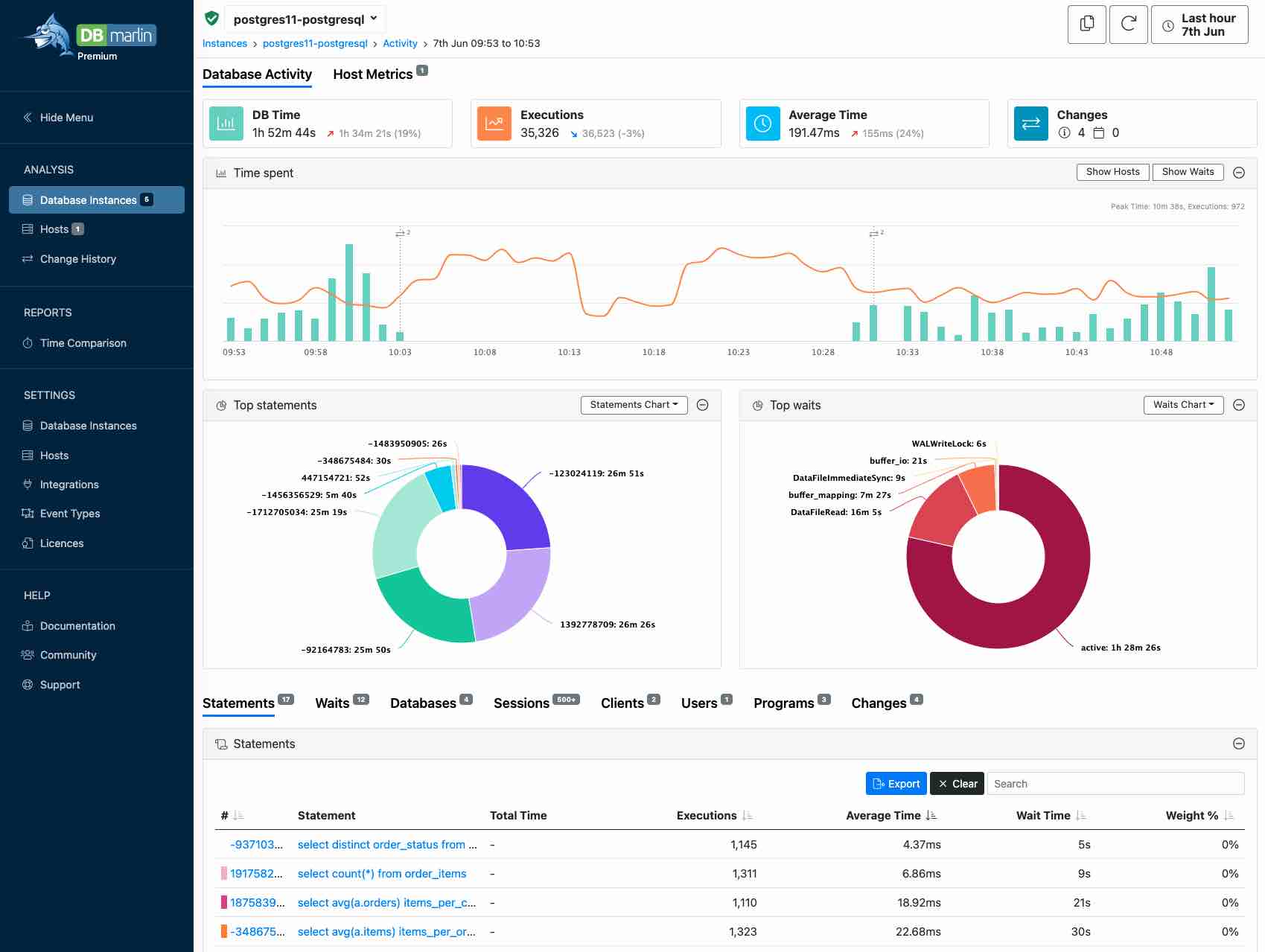 DBmarlin now has SQL executions for PostgreSQL as well as Oracle and SQL Server
Ready to try DBmarlin?
If you would like to find out more about DBmarlin and why we think it is special, try one of the links below.