DBmarlin Video Demo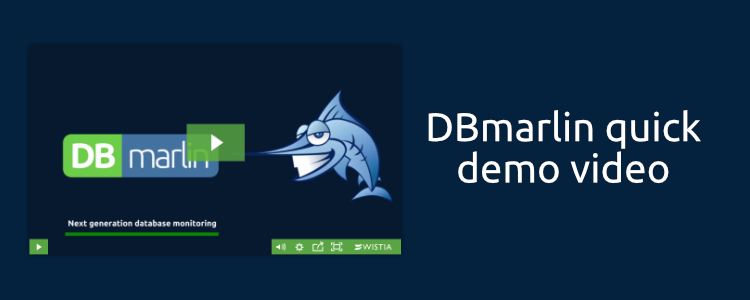 DBmarlin is a modern, easy to use, cost effective way to better optimise your database performance and understand the impact of changes. 2021 will be a landmark year as we roll out features that reimagine what database monitoring solutions can really do.
We developed DBmarlin with the aim of creating a modern database monitoring solution built for any mix of databases across self-hosted or cloud environments.
With only a few clicks, you can get to the root cause of database performance problems. See for yourself with our short demo below:
Ready to get hands-on with DBmarlin before deciding whether to try it for your business? We now have a DBmarlin Play site where anyone can see the product with real live data.
We value your feedback, so please don't hesitate to get in touch!