Webinar: 2018 Holiday Web Performance Trends & Lessons Learned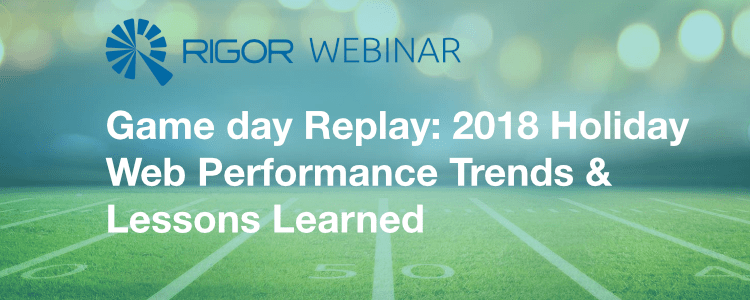 You may have seen our recent Are you ready for Black Friday 2018? blog and the follow up article Black Friday, the winners and losers and next steps. For any retailer looking to improve their web performance or user experience in order to improve their conversion rate and grow revenue, then now is the time to start planning those improvements.
On Tuesday 4th December , Digital Experience Monitoring & Optimisation leader, Rigor, will be hosting a webcast, to explore the successful 'plays' and 'fumbles' that impacted 3 top online retailers this holiday season and the lessons we can carry with us into 2019.
The webcast will cover:
Key strategies used by the most successful retail brands this Holiday Season
Identify the most impactful game day 'fumbles' that left big brands falling flat
Lessons learned and practical best practices to ensure a successful 2019
Or if you are ready to take Rigor for a free test drive then click below.