Cisco acquires Perspica to add to AppDynamics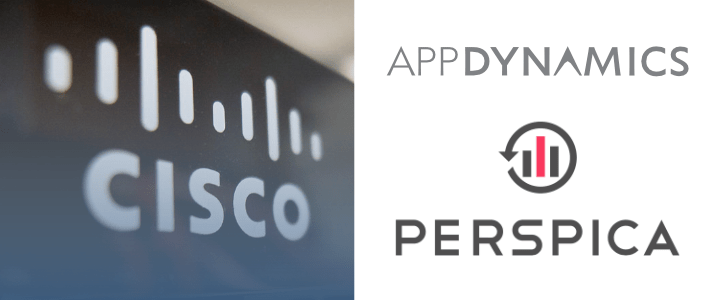 Cisco announced today that it intends to acquire Perspica, a machine learning-driven IT operations analytics firm. Cisco intends to fold Perspica's team into AppDynamics, which it purchased for $3B early this year.
Perspica brings together Application data from APM tools such as AppDynamics, New Relic and Dynatrace with Infrastructure data from tools such as collectd, Nagios, SNMP, VMWare, AWS, Docker, OpenTSDB and Splunk.
By applying various machine learning algorithms to the large amounts of IT operational data it aims to provide:
Application Topology mapping
Behaviour analysis
Anomaly detection
Automatic Root Cause Analysis
Predictive Analytics
As a long term partner of AppDynamics we look forward seeing how Perspica and AppDynamics will come together to add machine learning capabilities which are essential for managing modern applications.
If you would like us to keep you informed about Perspica and the then subscribe to our blog or contact us.