Scott Moore Goes Fishing for Database Issues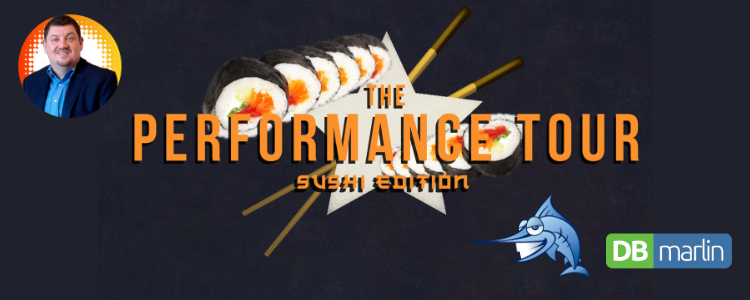 In season 3, episode 1 of The Performance Tour, Scott Moore (Scott Moore Consulting LLC) goes fishing for database issues and fixes them with DBmarlin. Scott is a well known performance engineer and load test guru and he puts DBmarlin to the test.
Scott says:
To ensure I could quickly understand a performance bottleneck that showed up in my latest load test, I decided to give DBmarlin a try. In minutes DBmarlin was set up, configured, and running. It immediately began showing valuable metrics that led me to the root of the bottleneck.
The makers of DBmarlin understand the needs of the performance engineer. The layout of the user interface is clean and intuitive. I can now get profiling details without having to master those profiling tools, and I can get this information across multiple relational database types without switching tools.
Subscribe to Scott's YouTube channel here and follow Scott on Twitter at @loadtester.
Try DBmmarlin for FREE now
Want to try DBmarlin for FREE during your next load test? Download it here: www.dbmarlin.com/scott-moore