DBmarlin 1.3.0 released featuring time comparison reports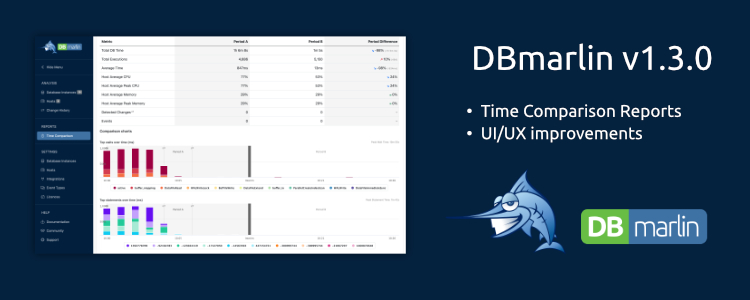 We are really excited to bring you the next great release of DBmarlin, that adds our innovative new time comparison reporting to help everyone from load testers to DBAs.
Comparing against previous period
In our tables now, we show not just the current values but the values from the previous period for comparison. For example if you are looking at the last hour, the comparison would be against the hour before. As well as the previous values we show the percentage difference and an icon indicating whether the values are increasing, decreasing or staying the same.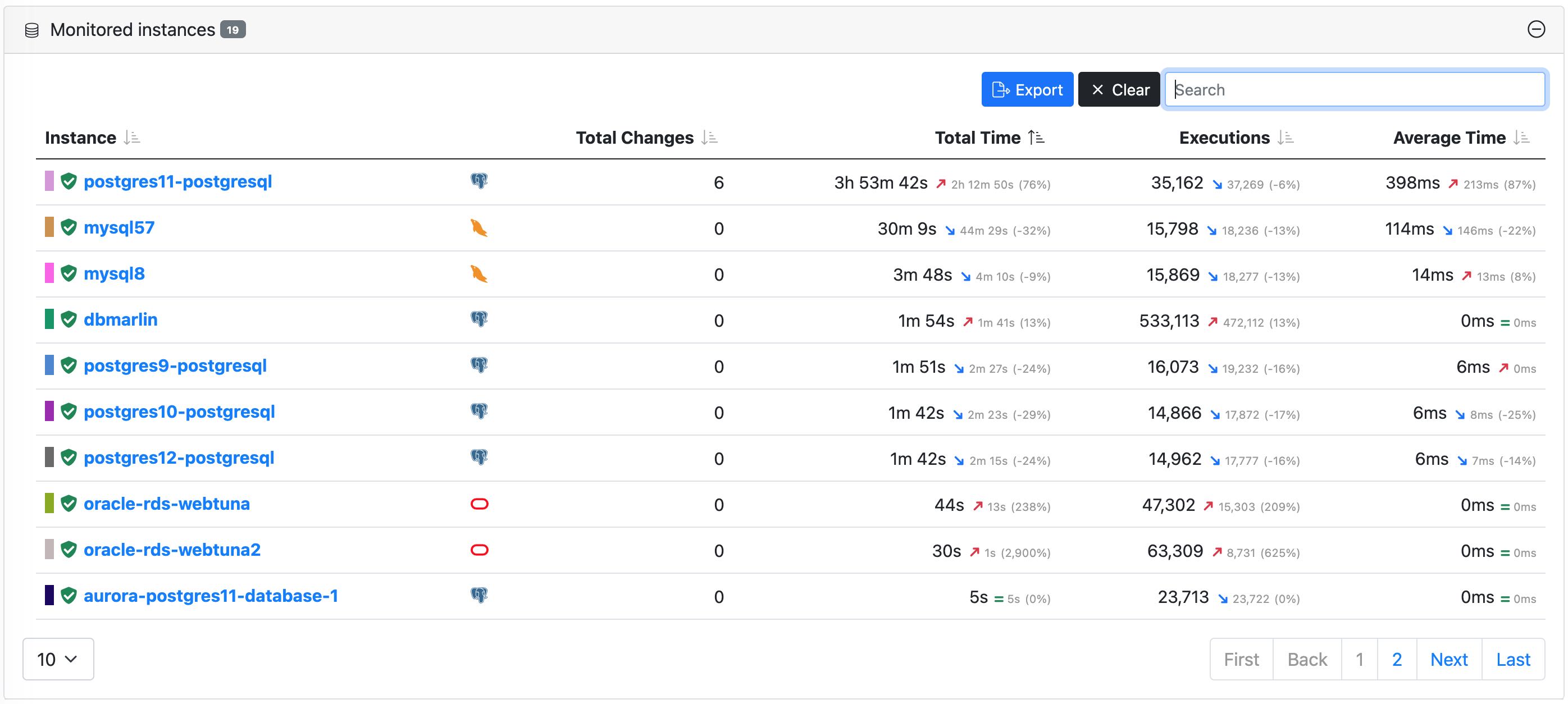 Time Comparison Report
If you want to compare any two periods quickly and easily to understand whether performance has changed, we now have our new Time Comparison Report.
There are many situations where this capability helps. For instance, maybe you want to understand the impact on performance of a new code release or schema change by comparing the period of time before and after the change.
Alternatively when running load tests, it's very important to be able to compare the performance profile of one load test with another. This allows you to see if the situation is improving or getting worse—and, most importantly, shows you why.
DBmarlin not only helps you understand how performance is trending, it also helps you get to the root-cause of a problem quickly so that you can get your performance tests completed in record time and avoid the risk of delaying a go-live or forcing untested software to be released into production.
</br>
See the DBmarlin docs for more information about the report.
The new DBmarlin community
Thanks to our growing DBmarlin community and customer base, we've received some incredible feedback that we're taking on board. Your feedback helps shape our solution and highlights the issues and functionality that you want within a database monitoring solution, so please keep it coming.
Ready to try DBmarlin?
Ready to get hands-on with DBmarlin before deciding whether to try it for your business? We now have a DBmarlin Play site where anyone can see the product with real live data.
We value your feedback, so please don't hesitate to get in touch!